Matching socks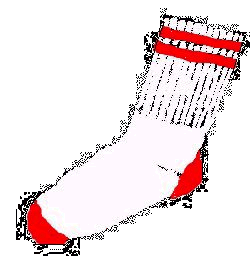 Mom needed a pair of socks. I went downstairs and found that all her socks were in a piles and were not in pairs.
I knew that she had 12 pairs of identical white socks and 12 pairs of identical blue socks.
At that moment the electricity failed and the lights went out, making it impossible to see their color.
What is the smallest number of socks I had to bring Mom in order to make sure she had a matching pair?
Answer: Move mouse over sock for answer.